Have you ever wondered to have makeup on a daily basis or in party without doing any makeup, well it sounds strange and weird to you but girls this is true. The society is advance, So our makeup too.
This is a treatment which is getting popular day by day is knowns as permanent makeup treatment which allows you to look beautiful everyday without doing anything, So lets scroll down and read this amazing post.
What is permanent makeup :
Permanent makeup a cosmetic procedure which is considered micropigmentation, Similar to tattoos. It involves using a needle to place pigmented granules beneath the upper layers of the skin like microblading eyebrows treatment i.e. used to get your eyebrows thick and darker.
This procedure takes no time and knowns as office treatment which means if you're getting your eyebrows, lips, or liner done, the process typically takes 1 to 2 hours. recovery is fast and the results are amazing all you need is good dermatologist and best clinic to have this treatment.
Permanent makeup for eyeliner is the most popular cosmetic enhancement between girls these days and also microblading is in rage which makes your eyebrows darker and fuller followed by lip color. Some practitioners offer blush and eyeshadow .
Recovery Time:
Like with any tattoo, permanent makeup requires a little time to heal. Expect some swelling and redness for about 24 hours post-procedure which will gone soon.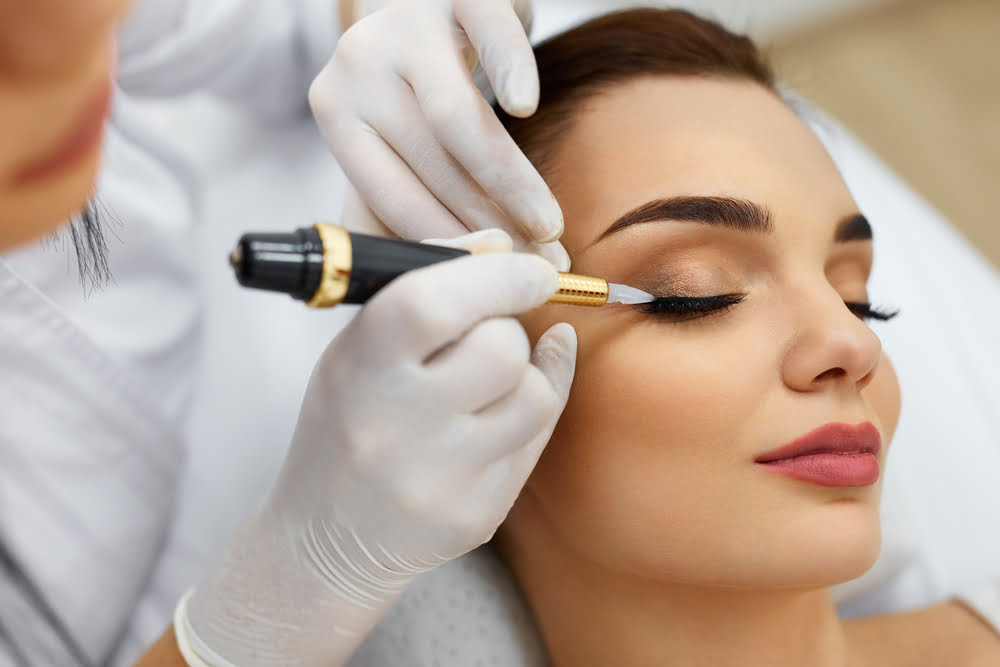 You must clean your treated area should be kept clean, and no makeup should be applied for several days. Some skin peeling and color lightening is totally normal.
Your permanent makeup can take 4 to 7 days to heal but after that you will be totally fine to rock the world.
Areas to be done:
Eyeliner
Eyebrows
Lip Color
Eyeshadows
Blushes
Eyelash extension