Face Contouring, Procedure, Result, Guidelines, And Cost
Face Contouring, Procedure, Result, Guidelines, And Cost
Face contouring is a trend nowadays, people contour there faces with makeup ticks but it takes time and you can't apply every time lots of makeup.
If you love the chiselled face and you want a permanent contour face then you should go for non-surgical face contouring treatment in Delhi.
If you want to get rid of a double chin, jowls, smokers or frown lines, treat and tone loose, wrinkled skin often found on the ageing face, neck, décolleté and hands.
Have a brow lift in Delhi or even create high cheekbones. This treatment can be used as an alternative to Cosmetic Injectables or prescribed in combination.
Non-Surgical Face Contouring in Delhi does exactly that for you. We all have a couple of things we want to change about our appearance but surgery sounds too drastic for such subtle changes here we provide non-surgical treatment.
This is a semi-permanent treatment with results that last from 6 to 18months and in some cases could even last up to 24months.
Some of the treatments we offer for Non-Surgical Face Contouring are:
Lip Augmentation.
Chin Augmentation.
V-Shape Face Contouring.
Nose Augmentation.
Face slimming.
Jawline.
Now we will discuss non-invasive contouring options for the lower face:
Lips:
Nowadays people love fuller lips. Lip contouring is a popular procedure to immediately fill and add volume to the lips with dermal filler injections.
Derma fillers injections have been specifically designed for the lip area to last longer and feel more natural.
Chin:
The chin can create a more pleasing appearance in the face and cover most of the face portion. Chin implants can achieve great results in people who want a substantially fuller chin.
Dermal fillers are a great way to increase the size of the chin and make it chiselled Men are a good candidate for chin-enhancement procedures to make their facial contours appear more masculine and attractive.
Jawline:
Jawline contouring is a growing popular treatment that both men and women are increasingly becoming interested in.
Dermal fillers are injected into the corner of the jaws to enhance the angles in the jawline. A stronger jawline is associated with beauty and masculinity and is generally viewed as attractive to the opposite sex.
Neck:
The neck can be tightened and lifted with laser technology ageing signs first come in neck and hands.
The top two common lasers used for neck rejuvenation include laser neck lifting with Cryo Sculpting in Delhi and Ultherapy, non-surgical skin tightening.
Click Below to Contact Via Whatsapp
(24×7 Online)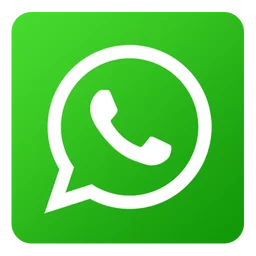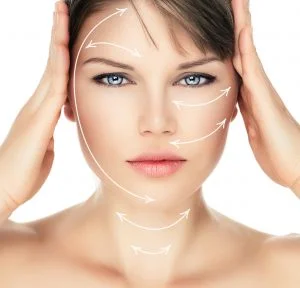 The Treatment Experience:
You will experience immediate and instant, visible, subtle to dramatic improvements in your face.
Topical treatments have limitations whereby RF (Radio Frequency), US (Ultrasound) and Near Infrared have powerful effects on the epidermis, dermis and even the deep subcutaneous tissue.
Each treatment penetrates different layers of the skin, combination treatment is always more effective and therefore we recommend alternating the treatment bi-monthly.
Ultrasound treatment and dermal fillers are safely and effectively targets, hard-to-remove, fat deposits, naturally reduces and eradicates the fat cells without damaging skin or shifting fat to other areas.
Duel layer Radio Frequency stimulates the cells to restructure collagen, improve elasticity, tone, tighten and further contour the face.
The results also show a reduction in dark circles removal and pigmentation removal in Delhi caused by sun damage.
In combination, these dual-layer treatments can create dramatic and instant change without the need for invasive surgery.
Drink two glasses of water immediately after the procedure.
Drink plenty of water at least 8 to 10 glasses a day for three days following the treatment
Immediately after the session done, a cream or gel may be applied to calm down your skin.
You can apply make-up can be applied 2 hours after the treatment.
If you have treated your facial area, it is recommended not to wash the face with hot water for 12 to 24 hours after treatment.
Avoid excessive exercise, sweating, hot baths or saunas for three days after the procedures.
Avoid consumption of alcoholic drinks for three days after the treatment.
Avoid sun exposure after and in between treatments apply high SPF sun protection, and protect the treated area from exposure to direct sunlight for at least one month post-treatment.
The planning of holidays to the sun in the week after the session is not recommended by skin care specialist or Dermatologist in Delhi.
You may experience instant results after your first session or treatment or it may take a few treatments to see results.
The number of treatments may vary according to the degree of skin irregularity, client age, skin condition, smoking history, medical history, family history, and medications, etc.
Treatment is complete when satisfactory results are obtained by clients.
The client should return to follow-up visit two months after the last treatment.
We advise maintenance treatments twice a year for the best face contour.
Does the procedure hurt?
While pain tolerance is subjective, most people tolerate Dual-layer RF Thermotherapy very well and have little or no discomfort. It all depends on your tolerance power.
Patients often describe the sensation as a warm massage. The risk of significant side effects is extremely low and the side effects are minimal.
Cost Of The Treatment:
Cost of the treatment on the size of the treated area, and a number of sessions, or from where you are going to have the treatment.
Why Adorable Clinic:
If you are interested in one of the many non-surgical options for best face contouring treatment in Delhi, then contact our office today to schedule your complimentary consultation, call us on  097111 50928.
Our best Skin specialist in Delhi is a leading facial cosmetic doctor in Delhi. We offer surgical and non-surgical options for the patients so they can achieve the best results to meet their cosmetic goals.