Hair Weaving Techniques And Its Amazing Benefits
Hair Weaving Techniques And Its Amazing Benefits
Hair weaving Techniques in Delhi is best to have a fuller head. Hair Weaving, also known as extensions, is referred to getting a human or artificial hair in order to alter one's natural hair appearance by the addition of hair to one's natural hair or hiding them altogether.
The common hair weaving techniques are:
There are many types of Hair weaving technique in Delhi that include,
Bonding Hair weaving technique:

This hair weaving technique adds volume or makes your hair thicker or vibrant streaks of colour to the natural hair.
With the help of a special adhesive, tracks of hair are glued to the roots. In order to prevent any kind of damage to natural hair, tracks are removed in a few days to cure your scalp health. Wigs is another popular bonding form of hair weaving.
Sewing in/Tracking Hair weaving technique:

In this hair weaving technique, natural tresses are initially braided into the cornrows, which are referred to as 'track'. For a specific tracking, weave comprises few tracks.
On the other hand, the complete head is braided for a full head extension. In a full head weave, head braids are either sewn or covered with a net.
Thereafter, Hair extensions are sewn to the braids, with tracks depending on the desired look.
Fusion Hair weaving technique:

This weaving technique delivers natural-looking and versatile weaves. Because of the risks of hair loss and damage of skin burn, the technique is not as popular as bonding and tracking.
Net Hair weaving technique:

Net hair weaving is another solution to hair loss or balding and is a painless technique. This technique involves braiding of natural hair and enclosing a thin film of the net on the braided hair.
In this weaving technique, wefts are woven onto the net without any impact on natural hair's health.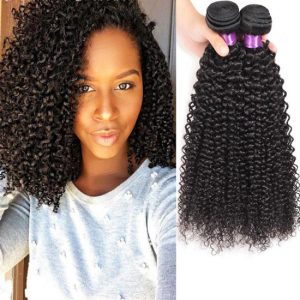 Amazing Benefits of Hair Weave:
There was a time when celebrities were the only women who wore or could afford to wear hair weaves and extension.
Back then, the fact that the hair on their heads did not actually grow out of their scalps was a hush-hush affair.
But time changes! Today, many women experiment with hair additions in every length, colour and texture.
Instead of simply being a way to add inches and volume to your hairstyle, hair weaves have become a way to introduce variety to your style repertoire.
Plus, there are actually some useful benefits to wearing hair weaves. If you have never thought to wear extensions before, find out how wearing them the right way could actually help.
Low Maintenance:
Maybe you do not have a lot of time to spend styling your hair and are looking for low-maintenance options besides a short cut and others.
Wearing a hair weave will allow you to style your hair in a rush, it is perfect for time-crunched mornings.
Synthetic hair comes pre-styled, So all you really have to do is fluff it and go. Human hair weaves offer more versatility than synthetics, but are still generally easy to care for.
Hair weaves are also great for vacation-hair. You can relax and enjoy your getaway without spending precious minutes or hours on hairstyling.
This can be especially helpful if your destination is somewhere tropical or even relaxed tresses can suffer from that dreaded frizz when the sun and humidity get together.
Wear a weave or extension for your time away and you can spend your trip enjoying the scenery instead of worrying about your mane reverting.
Protective:
In the case of sewn-in hair weaves technique, hair is typically braided close to the scalp and extension hair is added in wefts.
The extension hair takes the daily wear-and-tear, So your natural hair is protected from the elements as well as your styling practices and another heating process.
Your hair would not have to suffer abuse from the heat from blow dryers, curling irons, flat irons or hot rollers. It won't be affected by harsh weather or cotton pillowcases.
Your hair will be protected from all of those routines and outside influences that can slowly split the ends and dry it out.
It is one of the protective styles that will do your hair good, with proper care, while you wear it.
Low Commitment:
Weaves are designed to be worn for a short amount of time, anywhere from one day to a couple of months. Unlike a haircut, which you have to wait on to grow out, hair weaves are low commitment options.
If you are not crazy about how your weave style looks on you, you can either ask your stylist to change it up or remove it.
You're not stuck with a weave forever, which is perfect for women who like to switch things up often.
This also works well for ladies who like frequent colour changes — now you can have blue streaks one week and pink ones the next, with no fear of damage or upkeep.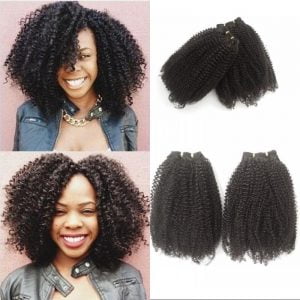 Experimentation:
Want a new colour and style? Or see how you look with naturally kinky locks? How about trying an ultra-short cut without having to snip your long hairs? Hair weaves can do all of this and much more.
Now you can experiment with colour without the worry of damage to your natural hair. This can be especially helpful to women who have to be careful about the types of chemicals they use on their locks and the styling process.
Platinum blonde is a particularly harsh shade for black hair. So being able to weave it in, while your hair stays protected, It is a great benefit for those of you who've always wondered if blondes really have more fun.
This experimental benefit also works for natural-haired women who want a straight hair look without applying heat or relaxers.
As for hair weave advantages, the procedure is fast and the patient can have a full crop of hair sooner. People can add more volume and length to hair.
If the hair weave available is of desired colour and style then the treatment is fast. Hair weaves give an opportunity to try different colours and textures.
The present-day techniques have optimized hair matching to give a more natural look that no one can recognize even that it is a weave.
The procedure in Delhi is non-invasive hence painless and less time-consuming. The initial investment is less but it may add on with follow-up care and maintenance routine.
Why Adorable Clinic:
The Adorable clinic is one of the best clinics in Delhi. We provide the best services with the best dermatologist in Delhi. We also treat baldness by Hair transplant in Delhi, Hair Extension In Delhi, Hair loss Treatment in Delhi etc. We are working in this field from 10 years and known as a reputed clinic in Delhi, To make an appointment call us on 097111 50928