The Magical Hydra Facial Will Remove All Your Skin Disorder
Hydra facial, this is not just a simple facial. This is science-backed treatment in Delhi with beautiful benefits for your skin. It delivers long-lasting results, yet is gentle enough for sensitive skin and even for people who have rosacea, this is the best and popular method to have beautiful skin.
What to expect from the HydraFacial in Delhi:
There are several steps involved in the hydra facial. You start off by cleansing the skin, followed by a light toner in order to prime the skin for the next step, which is the dermabrasion procedure.
This rids your skin of all impurities and allows it to be more receptive to the infusion of glycolic and salicylic acid. Once the chemical peels are applied, the extraction phase of the facial takes place.
This is followed by the final step, which is a hyaluronic peptide infusion to restore moisture and glow procedure.
This can all be topped off with LED lights to help stimulate collagen and make the skin beautiful. This typically only takes 30 minutes, this is why it is known as a quick procedure, but extra steps can be added to boost the facial.
Obviously, we had to try the experience for ourselves and after a 60-minute HydraFacial at the Adorable clinic in Delhi, we left with the most glossy skin we've ever seen.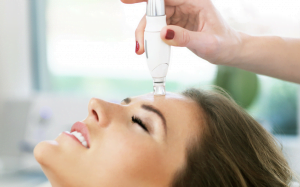 Steps for getting glowing beautiful skin at an Adorable Clinic:
Detox:
This step is going to increase lymphatic circulation in your skin or in your face. Better lymphatic circulation not only helps move out toxins but also increases blood flow, providing extra oxygen to invigorate the skin. The skin is hydrated and supported by fresh lymph, restoring tone and firmness and make the skin detox and fresh.
Cleansing and Exfoliation:
These are the important steps to have flawless skin at home as well in this process a vacuum-based abrasion tip will gently smooth away dead skin cells while delivering serum directly to the fresh new skin beneath. T
his serum is brimming with ingredients to revitalise and support your skin, such as peels lactic acid, glucosamine, antioxidants, and botanical extracts, all of which are customised to treat your skin's needs.
Brightening Agent:
Now that pore-blocking old skin cells or dead cells have been swept away, a glycolic and salicylic solution is applied to gently break up congestion in the pores. This will brighten your skin and at the same time prep the pores for the next step which is extraction.
Extraction:
Unlike many facials, the extraction process is very gentle and salicylic acid and honey are used to draw out blackheads and other impurities.
This is an important step to ensure your pores are clean and able to benefit from the tightening effects of the procedure.
Hydration:
Now that your pores are clear and dead skin cells have been removed totally, your fresh new skin is ready to be treated now.
This step nourishes your skin and drenches it in moisture, with a mix of potent antioxidants, hyaluronic acid, and peptides and multi-peptides to support skin collagen.
This step will leave your skin soft and plump with moisture, combating the appearance of wrinkles.
Rejuvenation:
Finally, red and infrared LED light is applied to the skin. This will soothe your skin, reducing redness, and stimulate the production of collagen.
It even helps your skin naturally produce vitamin D. You will be left with skin that feels soft, smooth, glowing and invigorated.
This remarkably effective treatment can be modified to target a range of skin concerns, including anti-ageing, pigmentation reduction, acne and congested skin, and rosacea.
Your Adorable clinic's dermatologist will work with you to pinpoint the treatments that will benefit you the most.
You can also combine the HydraFacial with other treatments as well, such as hair removal in Delhi or intense pulsed light therapy.
There is no need to accept the dulling effects of ageing. Let our trained and best dermatologist in Delhi help you fight back with powerful therapies that support the health of your skin.
Our HydraFacial treatment will not only help you look your best, but it will also leave your skin feeling wonderful too and you will feel more beautiful.
ANTI-AGING, HYPERPIGMENTATION and ACNE:
We customize the treatment based on your need we use proprietary serums to specifically assist with needs anti-ageing, age spots and acne. Your skin specialist in Delhi will help you get the treatment you need.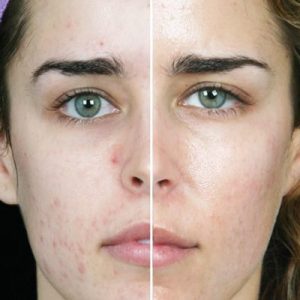 Why the HydraFacial is SO popular
It is pretty rare to find a facial that works for almost all skin types and has zero downtime, but the HydraFacial is that facial, and it is one of the reasons it is so popular.
This facial is being requested by both men and women of all ages and across all demographics. It can be used for those who have extremely dry skin to those prone to oilier skin best for all skin type.
In addition, it comes highly requested prior to big events such as weddings or red-carpet events because it delivers that extra glow and glossy skin.
However, the only type of patients is not recommended it to are those suffering from cystic acne or rosacea as it can flare it up.
If you are interested in one of the many non-surgical options for best hydra facial treatment in Delhi.
Get more information about our HydraFacial treatments in Delhi. Contact us today to book an appointment. Get noticeable results in as little as 30 minutes. 097111 50928.
Our Best Skin specialist in Delhi is a leading facial cosmetic doctor in Delhi. We offer surgical and non-surgical options for the patients so they can achieve the best results to meet their cosmetic goals.